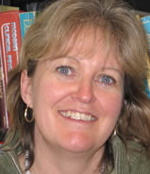 Lynn Cockburn
Adjunct Professor
Department of Occupational Science and Occupational Therapy
(416) 978-8541
l.cockburn@utoronto.ca
Biosketch
Lynn Cockburn graduated with a BSc (OT) from the University of Toronto, a Master of Education from the Ontario Institute for Studies in Education (OISE), Toronto, Ontario and a Masters and PhD (Community Health Promotion and Education) in Public Health from Walden University, Minneapolis, MN. Her thesis work addressed how disability organizations have responded to the AIDS situation in the North West Region of Cameroon.
Lynn is a part-time faculty member engaged in teaching and research. Her research interests focus on mental health, community development, diversity and interprofessional education in occupational therapy, rehabilitation, disability in Canada and Cameroon. She has worked as an occupational therapist with adults of all ages experiencing a variety of health and disability situations, in community health centres, the home care sector and institutions. She enjoys working with and facilitating many different kinds of groups, including therapeutic, community, and educational settings.
In addition to her work at the University of Toronto, Lynn is Chair of ICDR-Cameroon of the International Centre for Disability and Rehabilitation. She enjoys spending part of each year in Cameroon. Here are some photos from her work in Cameroon.