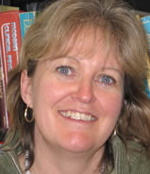 Lynn Cockburn
Adjunct professor
Dr. Lynn Cockburn: Lynn Cockburn, PhD, is an occupational therapist, educator, and researcher in the Department of Occupational Science and Occupational Therapy at the University of Toronto. Her research interests focus on public health, community development, diversity, and interprofessional education in occupational therapy, rehabilitation, disability in Canada and Cameroon. In addition to her work at the University of Toronto, Lynn is Chair of ICDR-Cameroon of the International Centre for Disability and Rehabilitation. She has been involved in social inclusion, education, and research in the North West Region of Cameroon for over 15 years, collaborating with a number of organizations in the region.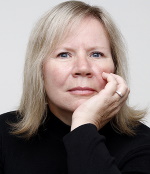 Deb Cameron
Adjunct Professor
Dr. Deb Cameron: Deb Cameron, PhD, is an Adjunct Professor and International Fieldwork Coordinator in the Department of Occupational Science and Occupational Therapy at the University of Toronto, as well as an executive member and Education Lead in the International Centre for Disability and Rehabilitation (ICDR). Her clinical work in paediatrics has led her to focus part of her research on parent involvement in intervention approaches, the application of one specific approach (Cognitive Orientation to daily Occupational Performance, or CO-OP) with children with cerebral palsy, as well as studies related to youth with IDD and inclusion. Her roles working with students on international placements and in global health through ICDR have led to research focused on reflexivity, partnership development, and placement preparation.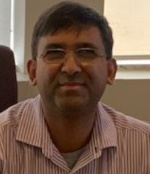 Mahadeo Sukhai
Head of Research (CNIB)
Dr. Mahadeo Sukhai: Dr. Mahadeo Sukhai is Head of Research for the CNIB, the Canadian National Institute for the Blind. Dr. Sukhai is an internationally accomplished biomedical research scientist. He is also the world's first congenitally blind biomedical research scientist. As a principal investigator for the book "Creating a Culture of Accessibility in the Sciences," Dr. Sukhai provides insights and advice on how to practically build inclusive research teams.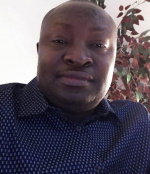 Sunday Shende Kometa
Associate Professor
Dr. Sunday Shende Kometa: Dr. Sunday Shende Kometa is Vice Dean in Charge of Research and Cooperation in the Faculty of Arts, Head of Department at the Higher Teacher Training College, and an Associate Professor of Geography in The University of Bamenda. His research interests are in the areas of Climate Change and Agriculture, Climate Change and Health, Integrated Water Resource Management, Applied Geomorphology and Environmental Impact Assessment. He has published a number of articles in both local and international peer reviewed journals. At the University of Bamenda and University of Buea, Dr. Kometa has supervised more than 100 students at the undergraduate and post graduate levels in Cameroon and internationally. Dr. Kometa and a number of colleagues have been working on climate change monitoring and analysis using GIS and remote sensing applications for agriculture and health in Cameroon, and the Western highlands of Cameroon in particular. In 2015-2016, Dr. Kometa was a visiting Research Fellow at McGill University at the Brace Centre for Integrated Water Resource Management. He has attended several local and international conferences.
Louis Mbibeh
Independent Researcher
Dr. Louis Mbibeh: Louis Mbibeh,PhD is an independent, international researcher and consultant with more than 10 years' experience implementing research, evaluations, and development projects for national and international governmental and non-governmental organizations. He is a skilled project manager with in-depth experience implementing high quality mixed methods research and evaluation projects in the fields of disability inclusive development, inclusive education, disability, rehabilitation, health service delivery, communication, professional development, language development and related aphasias. He has been Coordinator of the Cameroon Baptist Convention Health Services Community of Practice Project known as the Groups for Rehabilitation and Inclusive Development (GRID) Network Project for the past four years. He was Lecturer with the Cameroon Christian University and is currently with the Bamenda University of Science and Technology. He is a consultant with the health promotion organization HEPRORG Cameroon. He has provided quality assurance in a wide range of research projects and participated in the development of many related projects for both national and international partners. He is editor and reviewer in several academic journals and has a number of publications in peer reviewed journals. He has attended and presented papers in a wide range of national and international conferences.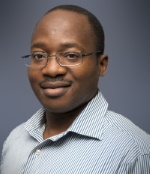 Julius Nganji
Adjunct Lecturer
Dr. Julius T. Nganji: Julius Nganji, PhD is an Adjunct Lecturer in the Department of Occupational Science and Occupational Therapy and a member of the International Centre for Disability and Rehabilitation (ICDR) at the University of Toronto. His PhD in Computer Science focused on using web ontologies to personalize e-learning for students with disabilities, including those with multiple disabilities. He leads and contributes to various research proposals and grant writing in disability inclusive development. His research interests are in e-learning personalization for students with disabilities, digital accessibility, usability, human-computer interaction and special educational technology. Over the past ten years, he has collaborated with other researchers on research projects, including several in Cameroon, and published findings in various conference proceedings, journals, and as book chapters. He is an editorial review board member and an expert reviewer for various journals focusing on educational technology and human-computer interaction.
Jude Fokwang
Associate Professor
Dr. Jude Fokwang: Jude Fokwang is Associate Professor of Anthropology and Development Practice at Regis University, Denver, USA. He has held previous teaching positions at the University of Cape Town & Rhodes University in South Africa, and Trent University and the University of Toronto in Canada. Dr. Fokwang has researched and published on many areas of sociocultural interests on Africa including gender identities, material culture, religion, chieftaincy politics, socioeconomic development and youth politics. He is the author of dozens of academic articles, several books and director of the ethnographic documentary film, Something New in Old Town (2016) which explores the gendered activism of young people's associations in the city of Bamenda, Cameroon. He serves on the advisory board of three academic journals and is the Executive Publisher at Spears Media Press – a publishing platform devoted to disseminating African stories on a global scale. You may learn more about his work at judefokwang.com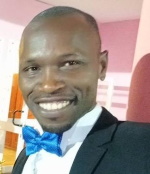 Marc Stephan Nkouly
Technical support specialist
Mr. Marc Stephan Nkouly: Mr. Marc Stephan Nkouly is an ICT Technical Support Specialist and CEO of STARC Enterprise, a company that provides related IT services to people and organisations of very different backgrounds. He has over 10 years experience providing services to individual clients, and community based and international organisations. His work includes designing websites, piloting online questionnaires, installing, configuring, and updating hardware and software, and troubleshooting for any related challenges. He understands local African realities and provides support to clients who have little or no knowledge about using ICT. Through his project CLICSpace, he has introduced IT to many beginners and is a very good coach in this domain. He places emphasis on the teaching about the use laptops, printers, telephone systems, routers and modems as well as software like MS Office and internet.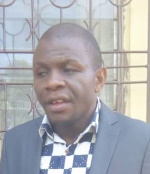 Chic Sama Fru
President, CUAPWD
Mr. Chic Sama Fru: Mr.Chic Sama Fru is President of the Coordinating Unit of Associations of Persons with Disability (CUAPWD) in the North West Region of Cameroon. He is an advocate for the rights of persons with disability and focuses his energy on the inclusion of persons with disability in community-based activities, in schools, and in working environments. He has led advocacy missions to both governmental and non-governmental organisations recording key successes. He is a specialist in Braille and has been instrumental in transcribing examinations and texts from print to Braille. He teaches learners with visual impairments and teachers working in inclusive schools on how to use Braille. He has done many presentations in both national and international conferences on inclusion, especially of persons with visual impairment and of persons with disability in general.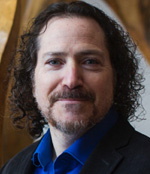 Mr. David Berman: David Berman has over 30 years of experience in design and communications and has worked extensively in e-accessibility and inclusive interface design. Since December 1990 he has been President of David Berman Communications, in Ottawa, Canada. His work has brought him to over 50 countries. In 2017, David was named to the AODA Standards Committee by the Government of Ontario, to help improve Ontario's world-beating accessibility legislation. David is an Invited Expert to the W3C, the publishers of the WCAG standard for e-accessibility. David Berman is one of a small number of people globally to hold CPWA certification, the World's highest certification for accessibility professionals, issued issued by the International Association of Accessibility Professionals. IAAP is a division of G3ICT, for which David is an International Advisor.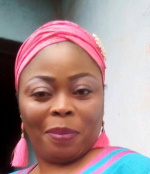 Helen Yaah Larba Ndi
Teacher
Mrs. Helen Yaah Larba Ndi: Mrs. Helen Yaah Larba Ndi is a seasoned English language teacher by profession and holder of a Masters Degree in Curriculum Studies. She has been teaching for more than 10 years with the Cameroon Ministry of Secondary Education. As a woman with mobility impairment, she has been an inspiration to many women, especially women and girls with disability through her advocacy in community based organisations, schools, and churches. She is one of the founding members of the North West Association of Women with Disabilities (NWAWWD) where she has been instrumental in activities related to women's rights for over 7 years. Within the NWAWWD her focus has been to inspire her peers to come out of the stigma which sees people living with disability, especially girls, as "good for nothing". As such her focus has been on getting women with disabilities involved in activities that empower them both educationally and financially. Most of her activities are related to educating woman on their rights as women and as women with disability, and how to overcome and prevent gender-based violence.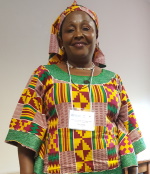 Mary Bi suh Atanga
Professor
Dr Mary Bi Suh Atanga: Dr. Mary Bi Suh Atanga is an Associate Professor of Nursing and Head of Department for Nursing and Midwifery, and the focal point for training in the Faculty of Health Sciences of the University of Bamenda. Her area of competence is in clinical nursing with wide experience in community health. She has been teaching post graduate level courses since 2013 and she is a post-graduate theses reviewer for the Kamazu College of Nursing, University of Malawi, and an adjunct lecturer for paediatrics and adult health disabilities at the Catholic University of Bamenda and the MADONNA University, Elele Campus, Nigeria. Her research surrounds issues of the role of nursing and nursing personnel in the care delivery system, where she has worked with colleagues from all over Africa.
Her research on the role of nurses during disasters like the Mount Cameroon eruptions has led to the book "A Community Health Model For Health Hazards of Mount Cameroon, West Africa". In the advancement of learning and research, Dr Atanga is a consultant with the World Health Organization (WHO) on curriculum development for the health work force. She was part of the team that developed the "Regional Professional Regulatory Framework" for the AFRO Region of WHO. She is an author of over 50 journal articles in international and national journals and was recently inducted as a fellow of the West African College of Nursing.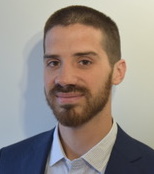 Daniel Boyco
Social Researcher
Mr. Daniel Boyco: Daniel is a social researcher from Lima, Peru. Since 2011, he has been involved in numerous research projects for a range of organisations, including from the UN system, the public and private sector, and universities. In 2018 he graduated from the MA in Development Studies at the International Institute of Social Studies, Erasmus University Rotterdam, where he did his thesis on intersectionality and participation of youth with disability in Bamenda, Cameroon. As of February 2021 Daniel, is working as Policy Specialist in Oxfam Novib, with a particular focus on Climate Change.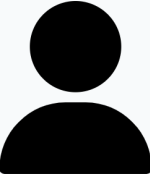 Kinyuy Banadzem Goodness
Member
Ms. Banadzem Goodness: Kinyuy Banadzem Goodness is a member of the North West Association of Women with Disabilities, and a second-year student at the University of Bamenda in the Higher Teacher Training school, ENS Bambili, reading History. She comes from Nso, which has given her an understanding of the situation of rural people. As a woman with a visual impairment herself, who has overcome many obstacles, she is passionate about improving the situation for women and girls with disabilities in Africa. She has been an active member of the group working on improving access to smartphones for people with visual impairments in the North West Region.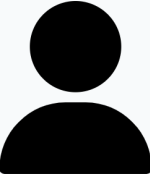 Mr. Randy Harwood: Randy Harwood is with David Berman Communications. Randy was born and raised in Brandon, Manitoba and attended the University of Manitoba where he received a Bachelor of Arts (Political Science / History). Randy joined Canada's Foreign Service in August of 1982. In a career spanning over three decades and as a member of the Department of Foreign Affairs and International Trade's Trade Commissioner Service, he accepted challenging assignments both at home and abroad, serving in five overseas postings including Egypt, Australia, Iran, South Africa and Chile, and also as Ontario Regional Director of the Department's international trade operations based out of Toronto. Besides English and French, Randy has studied Arabic and Spanish.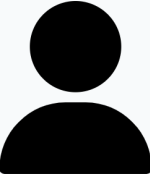 Veronica Ngum
PResident, NWAWWD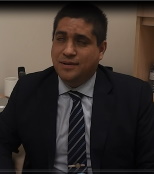 Mr. José Viera: Mr. José Viera is the CEO of World Blind Union (WBU). He was the WBU Human Rights Policy Advisor before his appointment to the CEO position. Mr. Viera has a Bachelor's Degree in International Relations and a Masters degree in Management of Development from Torino University, Italy. Prior to joining the WBU, he worked as Latin America Coordinator for Disability Rights Promotion International and did consulting work for the UNCRPD Committee Secretariat. For the past ten years he has also worked part-time as Associate Professor of the International Relations Department at the Siglo 21 University, in Cordoba Argentina.
Mr. Viera has also been very active within the WBU as President of the National Federation of the Blind in Argentina and as a past member of the Executive in ULAC. Since joining the WBU, he has been working very closely with our members around the world to familiarize them with UN instruments and assist them with country reporting. He is fluent in English, Spanish and French.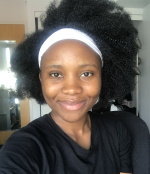 Lesley Sikapa: Lesley Sikapa is an undergraduate student at the University of Toronto, majoring in Global Health, with a double minor in Biology and Psychology. She is currently working as a research assistant with Professor Lynn Cockburn (Department of Occupational Science and Occupational Therapy, University of Toronto). She assists in the PIRL Project and other disability and inclusivity related research, with specific focus on the North West region of Cameroon.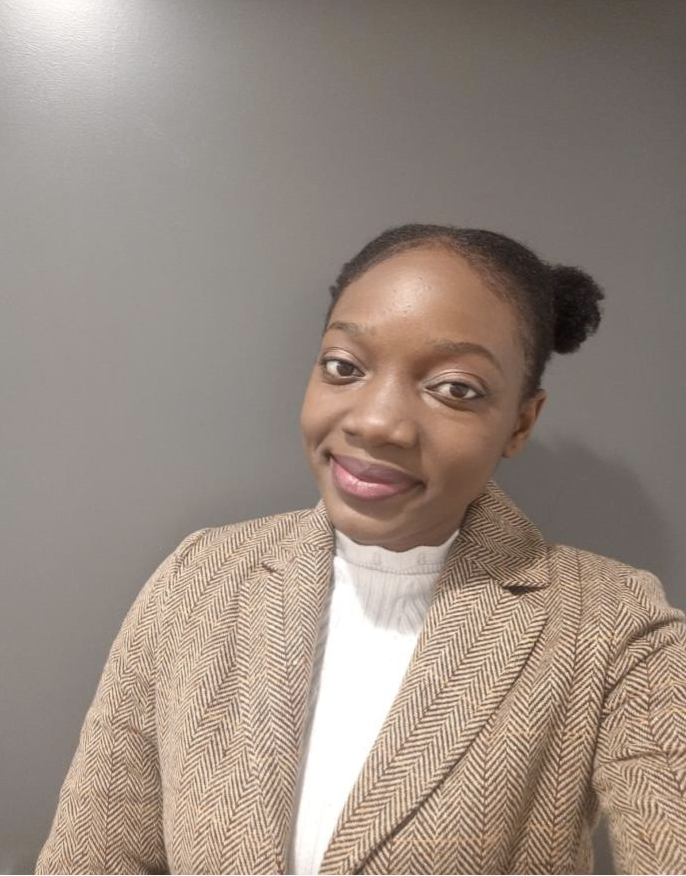 My name is Mary Daka, I am a third-year civil engineering student currently working as a work study research assistant with PIRL. I am looking forward to gaining knowledge about disability inclusion and allowing my experience in this journey to shape the decisions I will be able to make in my career as it pertains to being inclusive and aware.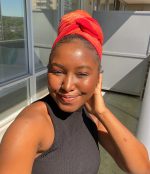 Justina Kanza is an undergraduate student at the University of Toronto pursuing a Specialist in African Studies with a minor in Women and Gender Studies. She is Student Research Assistant working under the supervision of Professor Lynn Cockburn. She specifically co-moderates webinars, offers support to the PIRL International Research Network, and consults on PIRL's Knowledge Translation Projects as a Project Management Consultant.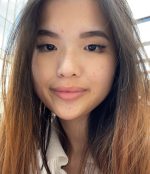 Samira Dang is an undergraduate student at the University of Toronto, pursuing a degree in Urban Studies, Computer Science and a minor in Statistics. She is currently working as a research assistant under Professor. Lynn Cockburn's supervision, for the international research network— PIRL. She is actively involved in website design and video editing, with an emphasis on disability inclusivity and accessibility.